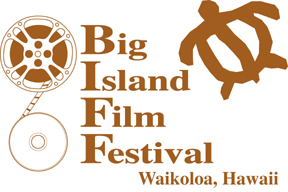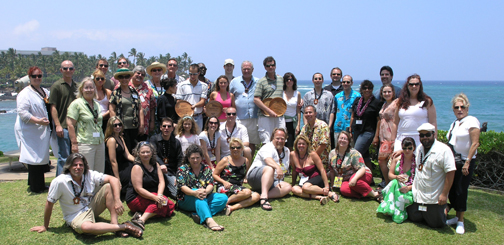 The Talk Story Film Festival
2009 Big Island Film Festival Awards
Best Feature

Best Short

Remarkable Power

The Line

Best Family Feature

Best Family Short

The Controller

Batter Up

Best Hawaiian Feature

Best Hawaiian Short

Relapse

Rain

Best Student Feature

Best Student Short

Rigged

Bohemibot

Best Animated Short

Best Foreign Short

Hot Dog

Gone Fishing

Barbara Award
Film Which Best Celebrates Children
Hunter's Adventure

Golden Honu Career Award for Acting
John Saxon

Golden Honu Career Award for Screenwriting
Ron Osborn

Audience Choice Feature
God's Ears

Audience Choice Short
Kung Fu Granny
Winners of Golden Honu Awards for 2008 Festival
| | |
| --- | --- |
| Best Student Short | Vartan LLP |
| Best Animated Short | Shut-Eye Hotel |
| Best Hawaiian Short | Sunday Wind |
| Best Family Short | Struck |
| Best General Short | Verboten |
| Best Foreign Short | De Pura Cepa |
| Best Family Feature | The Flyboys |
| Best Foreign Feature | Swamp Devil |
| Best General Feature | Crazy |
| Audience Choice Short | Mai Tai |
| Audience Choice Feature | The Flyboys |
| Golden Honu Award - Acting | DB Sweeney |
| Golden Honu Award - Filmmaker | David Winning |
CONGRATULATIONS TO THOSE FILMS RECEIVING A 2007 GOLDEN HONU AWARD!
Best Feature Film
Little Chenier

Best Short Film
My Name is Wallace

Best Hawaiian Short Film
Follow the Leader

Best Student Feature Film
Viola

Best Student Short Film
Miss Price is Right

Best Foreign Feature Film
De l'Autre Cote
(from Canada)


Best Foreign Short Film
Occupied
(From Austria)

Best Family Feature Film
Expiration Date

Best Family Short Film
Begleiter

Best Animated Short Film
Guide Dog

Audience Choice Feature Film
Expiration Date

Audience Choice Short Film
Rita
Congratulations to the Golden Honu Award winners at the 2006 Big Island Film Festival
| | |
| --- | --- |
| Best Student Short | Danny Boy |
| Best Animated Short | Santa's Camels |
| Best Hawaiian Short | Plastic Leis |
| Best Family Short | Rusty Forkblade |
| Best General Short | Cigar at the Beach |
| Best Feature with Animation | Bachelorman |
| Best Hawaiian Feature | Pele O Ka Foodmart |
| Best Family Feature | Pirates of the Great Salt Lake |
| Best General Feature | Self-Medicated |
| Golden Honu Award - Up-and-Comer | Actor Monty Lapica |
| Golden Honu Award - Filmmaker | Filmmaker David Cunningham |
Success Stories
Bachelorman (2006 Best Feature with Animation winner) was purchased by Magnolia Films
Self-Medicated (2006 Best Feature winner) is being distributed by Thinkfilms.
You Did What? is being distributed by Marvista Entertainment. It is currently playing on HBO throughout Europe and was just released on DVD by Lions Gate in the UK. The film will be on TV and DVD in the US in the coming months.
After its world premiere at the Big island Film Festival, PULE WAILELE screened to sold out houses at Maui Film Festival this year and received national coverage for its depiction of the Hawaiian model of environmental awareness.. Filmmaker, John Zak, traveled to Zurich, Switzerland in August 2007 to present the film, which received an overwhelmingly enthusiastic response. PULE WAILELE is distributed by Booklines Hawaii.
Little Chenier has been picked up by Radio London Films. It is being theatrically released starting in December in 10 major cities, including New York and LA.
Hog Island (BIFF 2006) was picked up by Vanguard International Cinema. It was released on DVD in April 2007, and it is available on Netflix, Amazon, ebay, and video rental shops in North America and Mexico.
Rain in the Mountains (BIFF 2007) has been picked up by Vanguard Cinema and will be released on DVD and HD DVD on February 26, 2008.
Two Tickets to Paradise (BIFF2008) is now available on DVD at Netflix and Blockbuster.
Sixes and the One-Eyed King (BIFF 2007) is now available on DVD at Amazon.com.

Are you a past Big Island Film Festival participant?
Let us know about your film's success! E-mail Leo!

Special Online Offer Only! Save time with e-tickets you can print right from home! Receive a coupon from Sansei Seafood & Sushi Bar good for buy one entree and get the second at equal or lesser value 50% off. Small convenience fee for ticket processing. Lost or stolen tickets can be re-issued. Tickets can be transferred.

HOME PAGE | ABOUT US | 2009 SELECTED FILMS | SUCCESS STORIES | SPONSORS
| MEDIA | THOUGHTS & PHOTOS | CONTACT & TICKETS