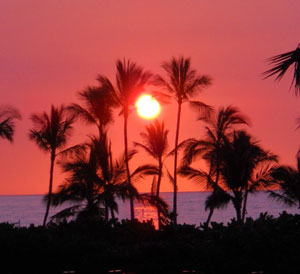 Photo by Kathleen Honey
Special opportunities to meet and greet our visiting filmmakers will take place before and after the showing of their films and at special events. Q & A as time permits.
Reservations are required for the following events: Meet the Stars, two VIP Celebrity Receptions, & Awards Brunch. Tickets are required for these events and can be purchased online or from the Concierge Desk at The Fairmont Orchid, Hawai'i. Concierge desk transactions must be made by credit card.
Schedule for award recognition: Celebrity Receptions will be held on Saturday & Sunday evenings at 4:30 p.m. See details below.
Thursday, May 23, 2013 – 7:30 p.m. The Shops at Mauna Lani
Grand Opening of Big Island Film Festival 2013
The Shops at Mauna Lani is the host for this FREE opening event at 7:30 p.m. at Center Stage.
Big Island Film Festival always invites the public to help us welcome our filmmakers to Hawai'i Island on Opening Night. Brief introductions and screening of short films in a beautiful outdoor setting kick off five days of films, fun and festivities.
During this year's Grand Opening, BIFF proudly seven short films from Hawai'i and around the world: Sway Away, The Assistant, The Regret of the Doubt, Fight Scene, The Perfection of Anna, Searchlight Serenade, and Spaghetti for Two. These films are appropriate for all audiences.
Friday, May 24, 2013 – 5:00 – 6:30 p.m. The Fairmont Orchid, Hawai'i
"Meet the Stars: Aloha Hollywood"
Big Island Film Festival has been blessed with celebrity guests who love to interact with our filmmakers and island fans. Our celebrity Receptions & Salutes traditionally sell out fast, but we've expanded and created a great new event to help more people come and "Meet the Stars." This year, we celebrate the Hawai'i – Hollywood connection. Since before statehood, the Hawaiian Islands have been used by filmmakers to provide the stunning backgrounds for their stories. We plan to dress up a little, Hawaiiana or Hollywood Glam, and meet and mingle while we talk story about past films made in Hawaii and those we'd like to make in the future.
Both of our stellar guests, Kate McKinnon and Vincent Kartheiser, will be there to "talk story" in the best BIFF tradition, in the Promenade Ballroom. We've also invited our 2013 filmmakers and a number of other friends and colleagues in the film community from near and far. You never know who's sitting beside you at a film, or clinking glasses with you at a reception! On the Big Island, inspirational people are all around us.
To add to the fun, there are two ticket levels available: Full Admission & Paparazzi. Full Admission, $75 per person, is inside the "velvet rope" where you will be introduced as you enter, and full reception & beverages are included. Paparazzi admission, $15 per person, is behind the "velvet rope" with photo ops galore and no-host bar.
The Fairmont Orchid, Hawai'i generously hosts all BIFF social events. Please visit the Concierge Desk in the lobby to purchase tickets for: Meet the Stars, the Receptions & Salutes, the Awards Brunch and Best of the Fest on Memorial Day. The general public must purchase event tickets by credit card. These events are available online.
Click here to view this event's menu.
Celebrity Receptions and Salutes
Sponsored by The Fairmont Orchid, Hawai'i & Kenwood Vineyard
4:30 p.m. – 5:30 p.m. Reception Wailana Gardens next to the Theatre
5:30 p.m. – 6:30 p.m. Salute and Award Ceremony in the Theatre.

Saturday, May 25, 2013. Big Island Film Festival Presents KATE McKINNON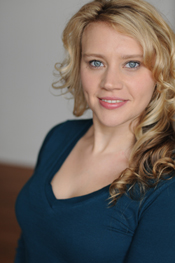 Kate McKinnon appears as a featured player on "Saturday Night Live," having joined the cast in April 2012. She has entertained viewers with her notable impressions of Ann Romney, Ellen DeGeneres and Penelope Cruz, as well as her standout Weekend Update turns as artist Cecilia Giminez and Russian meteor witness Olga Povlatsky. McKinnon's work on SNL landed her on Forbes' "30 Under 30" list for 2012.
Prior to "SNL," McKinnon performed with numerous Harold and Maude Teams at New York's Upright Citizens' Brigade Theatre, becoming beloved by the New York comedy community for the three one-woman shows she wrote and performed at the UCB: "Disenchanted," "Best Actress" and "Kate McKinnon On Ice." McKinnon studied Theatre at Columbia University.
McKinnon is a native of Sea Cliff, Long Island and is currently living in New York City.
Click here to view this event's menu.
Sunday, May 26, 2013. Big Island Film Festival Presents VINCENT KARTHEISER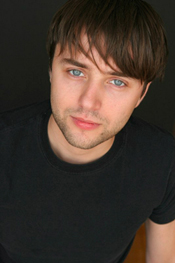 Known to audiences worldwide as spitfire advertising executive 'Pete Campbell' on Mat Weiner's Golden Globe, Emmy, and SAG Award-winning drama series MAD MEN, Vincent Kartheiser has actually been acting since a teen. Starting with UNTAMED HEART alongside Marisa Tomei, Kartheiser accumulated an impressive number of credits during his youth inclusive of LITTLE BIG LEAGUE, IRONWILL, INDIAN IN THE CUPBOARD, and ALASKA. He has since appeared in the likes of ANOTHER DAY IN PARADISE with James Woods and Melanie Griffith, CRIME AND PUNISHMENT IN SUBURBIA, and most recently, the sci-fi thriller IN TIME which reunited him with his ALPHA DOG's co-star Justin Timberlake.
During his MAD MEN hiatus, Kartheiser filmed the indie BEACH PILLOWS and performed the lead role in "Death of the Novel" which brought him back to his stage roots that originated at the renown Guthrie theatre.
Kartheiser previously starred on Joss Whedon's ANGEL, and has guest-starred in numerous other series including ER, BBC America's MONEY, and THE CLEVELAND SHOW. He's also lent his voice to the big screen's RANGO and will next lead the cast of FOX's HIGH SCHOOL USA.
A native of Minneapolis, MN, Kartheiser was named after Vincent Van Gogh and grew up surrounded by his works.
Click here to view this event's menu.
HAPA in Concert
at 2013 Big Island Film Festival "Best of the Fest," Monday, May 27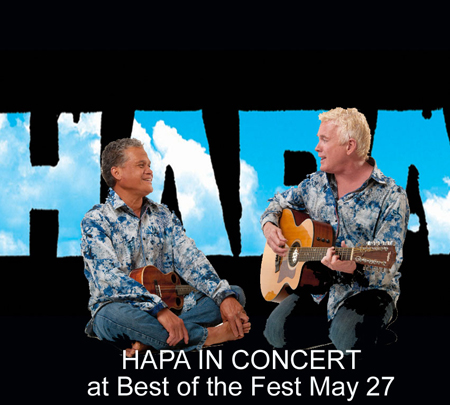 The dynamic musical duo HAPA, acclaimed as "the Simon and Garfunkel of Hawai'i," will take the stage for Big Island Film Festival's "Best of the Fest" concert at The Fairmont Orchid, Hawai'i on Monday, May 27, 2013.
Among the top-selling and most enduring acts in contemporary Hawaiian music history, HAPA has been described by Al Rudis in the Long Beach Press-Telegram as "a musical storm." The soulful singing of Ron Kuala'au and stirring guitar strings of Barry Flanagan combine to create what Rudis calls "music with beautiful melodies, soaring harmonies and sweeping rhythms that is immediately captivating… And between the vocal gems are haunting instrumentals. Hearing HAPA's music, the listener might feel if the Hawaiian Islands could be turned into a movie, this would be its soundtrack."
Ten-time Na Hoku Hanohano award-winners, HAPA has been heard in countless national TV shows and feature films, and was showcased in a PBS documentary hosted by Peter Fonda. Fresh from the recording studio, Flanagan and Kuala'au are currently on tour, performing 25+ shows spanning both coasts in many of the most prestigious venues in the country.
Tickets for "Best of the Fest" with HAPA can be purchased online. Best of the Fest tickets are $40 at the door ($30 kama'aina) and $35 in advance ($25 kama'aina), $10 keiki 6-12. Some chairs will be available as well as no-host bar, gourmet pupus and other movie snacks (no coolers please).

Best of the Fest includes: