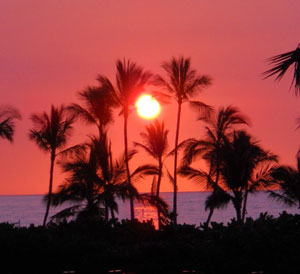 Photo by Kathleen Honey
Special opportunities to meet and greet our visiting filmmakers will take place before and after the showing of their films and at special events. Q & A as time permits.
Reservations are required for the following events: Taste of the Movies, two VIP Celebrity Receptions, & Awards Brunch. Tickets are required for these events and can be purchased online or from the Concierge Desk at The Fairmont Orchid, Hawai'i. Concierge desk transactions must be made by credit card.
Celebrity Receptions will be held on Saturday & Sunday evenings at 5:00 p.m. See details below.
Food & Beverage Events
The Fairmont Orchid, Hawai'i
Kilohana Room or Wailana Gardens
Reservations are recommended. Additional tickets will be available at the door on a "Space Available" Basis only. Tickets are available immediately online or at the Concierge Desk at The Fairmont with credit card only.
All public receptions are sponsored by The Fairmont Orchid, Hawai'i and Kenwood Vineyards. Mahalo to Both!

Thursday, May 22nd, 2014 5:00 pm - 7:00 pm
Mayor's Welcome Reception
Sponsored by The Fairmont Orchid, Hawai'i & Kenwood Vineyard

This event is an Invitation Only welcome to filmmakers, press, sponsors and Ali'i & Reception Pass holders. This pre-festival event gives attendees an opportunity to meet and talk story about the films selected for the year.

Mahalo, Mayor Kenoi!


Thursday, May 22nd, 2014 7:30 p.m.
Grand Opening of 2013 Big Island Film Festival – FREE at The Shops at Mauna Lani Stage

Join us for a very special evening under the stars! Join us to welcome our 2014 filmmakers & watch a sampling of short films from Hawai'i and around the world: Meet Anna, Prinsesa, Take a Deep Breath, We are Enemies, Horse for Sale, Little Girl's War Cry, The Maury Island Incident, Honey Brown Morgan, Posey. Appropriate for all audiences.
Saturday, May 24th 5:00 p.m. to 7 p.m. at Lehua Theatre
Salute & Reception for Actress Portia Doubleday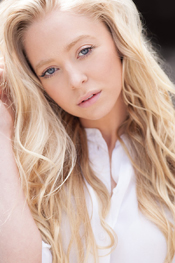 Portia Doubleday most recently co-starred opposite Chloe Moretz in CARRIE as bad girl Chris Hargensen and has a cameo opposite Joaquin Phoenix as the sex surrogate in Spike Jonze critically acclaimed film HER.
Come share an Award presentation with honoree interview and audience Q & A. followed by amazing food & beverages.

Reservations by May 23 - $35 per person
Sunday, May 25th 5 to 7 p.m. at Lehua Theatre
Salute & Reception for Actor Jackson Rathbone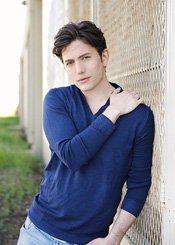 Best known for his role as "Jasper Hale" in the hugely successful TWILIGHT franchise, Jackson Rathbone has been an international presence in film since 2007. Originally hailing from Texas, Jackson quickly found roles in both movies and television, garnering critical recognition for his turn as a serial killer in CRIMINAL MINDS, as well as lead roles in major international box office hits such as TWILIGHT and THE LAST AIRBENDER. He can most recently be seen in the upcoming super-natural independent suspense thriller THE DEAD MEN.
Award presentation with honoree interview and audience
Q & A. then more incredible food & beverages.
Reservations by May 24 - $35 per person

Monday, May 26th 10 a.m. to Noon at Kilohana Room
Awards Brunch –Golden Honu Awards

Say Aloha to our island guests as they begin their last day. Join our filmmakers for Brunch, Golden Honu Awards to filmmakers and the announcement of Audience Choice films. Reservations by May 24 - $50 per person